How do I Choose the Best Reflexology Chair?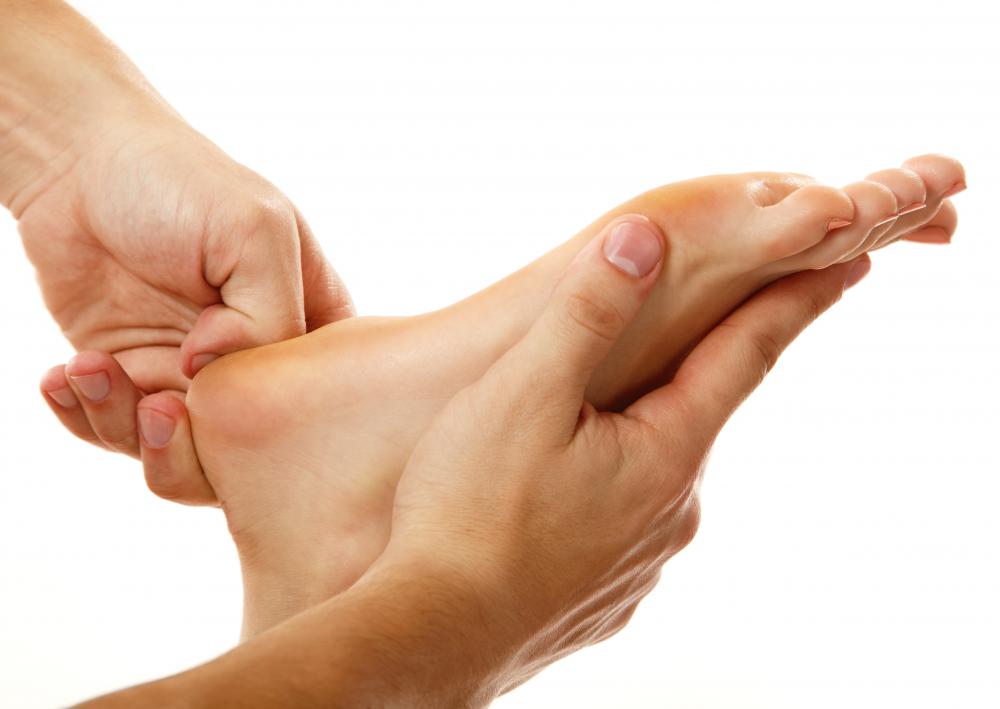 In order to choose the best reflexology chair, you should first make sure that this essential piece of reflexology equipment has all of the necessary components. It is also important that you find a chair that is easy to store. Finally, reflexology chairs vary in price, so you will want to enter the process with a budget in mind.
Reflexology is a kind of bodywork based on the idea that the hands and feet have specific reflex areas and zones that affect the overall health of the body's glands, muscles, and organs. A patient will visit a reflexology practitioner in order to improve his or her mental well being and physical health. While there are professional practitioners of this ancient art, many people who are not professionals learn about and practice this ancient art in their homes.
A good reflexology chair should be adjustable. It should be able to support users who have different body weights and different heights. The chair should also have armrests that are easy to move and a locking mechanism that will stop the chair from buckling under the pressure of great weight. In short, a reflexology chair must be able to fit the shape and size of any potential client or patient on whom you are doing reflexology.
Another important feature to look for in a reflexology chair is that it is easy to store. A professional practitioner with an office may not have a need for this feature since he or she will most likely do most of his or her work on this reflexology tool. One who plans on doing reflexology at home, however, may want to consider a light weight chair that can be folded up and stored.
Reflexology chairs vary in price. Before you shop for this piece of equipment, it might be helpful to determine how much you want to spend. A basic, portable reflexology chair may cost anywhere from 130 to 200 US Dollars. Reflexology chair kits, which also contain a number of reflexology tools, may start at 300 US Dollars.
While a chair made for reflexology is recommended by many practitioners and enthusiasts of the art, many people who practice in their homes use everyday tables and chairs. This is a much more affordable way of doing reflexology since in many cases you may not have to purchase new equipment. One disadvantage to this decision, however, is that common household equipment may not support the size and weight of all receivers of the treatment and may even become damaged under heavier weight.
A person getting reflexology.