How Do I Manage Inflammation after Surgery? (with pictures)
Some amount of inflammation after surgery is normal and expected, and your doctor should give you some tips for caring for your incision, and reducing swelling. Always follow these tips and ask your doctor if you want to try anything else to make sure it is not dangerous. In general, there are some basic principles for managing post-op inflammation. These principles include getting plenty of rest, applying ice to the area at regular intervals, and leaving on a compression bandage if the doctor supplied one. Taking anti-inflammatory medication can also be a good way to cut down on pain and swelling, though this is not indicated in some cases, so be sure to check with your doctor.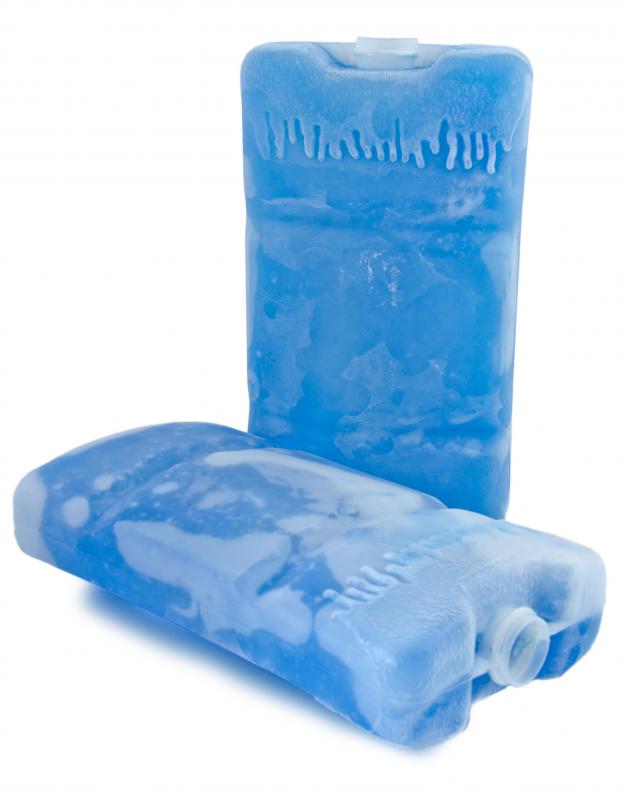 The single most important thing to do to manage inflammation after surgery and begin the healing process is to rest and relax. If possible, elevate the area that has been operated on, which will really help to reduce swelling. Do not try to exercise or do anything strenuous, or lift anything heavy, as these activities can actually increase inflammation and potentially be very dangerous, depending on the type of surgery you had. While you are resting, it is generally recommended to apply ice at regular intervals. The ice should always be wrapped in something, such as a towel, and shouldn't be left on the skin for more than 10 or 15 minutes at a time.
Your surgical wound will probably be covered with a bandage after the operation, but some doctors will apply a compression bandage for areas especially prone to inflammation. Be sure to leave this on as long as the doctor has instructed you to, but do not apply a compression bandage yourself. Even if there is a bandage covering the wound, be sure to check it and make sure it is not too red or leaking pus, which indicates infection. Extreme swelling can also indicate an infection.
Certain medications can make a big difference in postoperative inflammation and in managing any post-surgical pain. It is important to take them as prescribed, or as indicated on the bottle. In some cases, such as surgeries in which bones are fused, anti-inflammatories are actually not recommended because they can affect the healing process. This is another reason it's always important to talk to your doctor about any medications. In most cases, inflammation after surgery should begin to resolve within a few days.
Getting plenty of rest after surgery may help manage inflammation issues.

Ice packs may help reduce inflammation after surgery.

Compression garments may help manage inflammation after surgery.

Anti-inflammatory medications may help manage inflammation after surgery.