How do I Treat a Pinched Sciatic Nerve? (with pictures)
Pinched sciatic nerve treatment often includes the use of ice, heat, pain relief through medication, proper support, and bed rest. Certain types of exercises and stretching may also be used to relieve and treat this condition. A few causes of sciatica may require surgery.
A pinched sciatic nerve is typically caused by something putting pressure on some part of the sciatic nerve, the body's longest. The pain associated with it is known as sciatica. There are many causes for sciatica; most of them are relatively mild and typically resolve in a little more than a month.
A person suffering from a pinched sciatic nerve may use ice during the first couple of days of pain. Heat may also be effective at relieving pain caused by sciatica, especially if muscle spasms occur with the pain. Muscle spasms can make the feeling of pain worse and may even be the cause of the pinched nerve. Heat often is able to relax the muscles and lessen the amount of pain that a person experiences.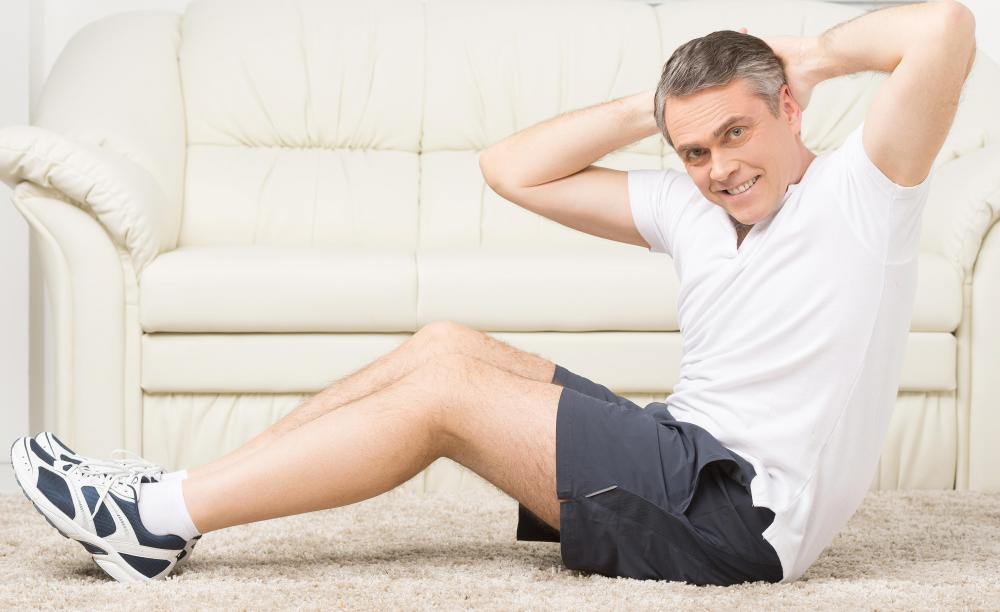 Certain non-prescription medications may be used to relieve the pain associated with sciatica. These can be anti-inflammatory medications such as ibuprofen or aspirin. If these do not work, a doctor may prescribe prescription-strength pain relievers, prescription anti-inflammatory drugs, or muscle relaxants. For extreme cases of sciatica, a corticosteroid injection may be required.
Those who suffer from a pinched sciatic nerve may find that it is difficult to sit in a soft chair, because it hurts them to do so. This is because a hard, supportive surface is needed to keep a person from aggravating the condition even more. A firm chair and mattress can help to keep the muscles and joints along the sciatic nerve where they should be.
Doctors sometimes recommend bed rest. Lying on a firm mattress with a pillow under the legs can relieve the amount of pain a person feels from a pinched sciatic nerve. Too much bed rest can be hard on the muscles, though, causing them to become weak. For this reason, certain types of exercises and stretches are usually recommended. These exercises and stretches can loosen muscles, correct the positions of the vertebrae, and relieve pain associated with sciatic nerve problems.
Surgery is typically a last resort but, in some cases, it is needed. Doctors usually begin to discuss surgery if the problem causing the sciatic is severe and causes other problems, such as loss of bladder control. Another reason for surgery is if all other treatments for sciatic nerve pain have been tried and failed to work.
A pinched sciatic nerve may require heat, cold, and medication.

Bed rest is recommended for a pinched sciatic nerve.

Some types of exercises may be performed to relieve the pain associated with a pinched sciatic nerve.

If the sciatic nerve becomes irritated, it can cause pain and numbness down the leg.

Over-the-counter pain medicines, such as ibuprofen, can be used to treat a pinched sciatic nerve.