How Effective Is Triamcinolone for Eczema?
Although the effectiveness of triamcinolone for eczema may vary from case to case, generally speaking, this corticosteroid is successful in minimizing eczema symptoms. This drug, which is marketed regularly as aristocort and kenacort, among others, is often used in correlation with other products to fight the harmful causes and effects of eczema. Some of the regular symptoms that triamcinolone may act to counter are redness, inflammation, and the itching and irritation common to eczema.
Eczema is a fairly common skin disorder resulting from a hypothesized unusually clean environment. This theory states that nonexposure to certain bacterial strains during one's life prevents the immune system from acquiring necessary resistance, which in turn can lead to overreactions to such bacterial strains later in life. It is important to note that this is strictly a theory, however, and health care providers and researchers have identified no specific cause.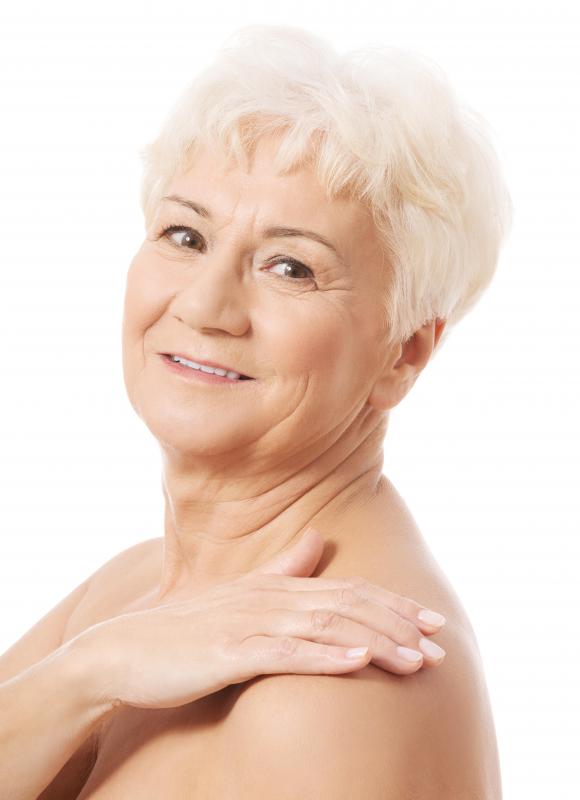 The term eczema means to boil over in Greek, descriptive of the inflammatory nature of the condition. Triamcinolone for eczema as well as other treatments may be prescribed; however, with no such cure existing, most treatment modalities target the control of symptoms. The itchy nature of eczema sometimes perpetuates the condition by causing the sufferer to pick and scratch at lesions, often making them more severe.
A corticosteroid, triamcinolone acts to reduce swelling through specific physiological mechanisms. This action helps reduce the body's reaction to eczema, in turn lessening the severity of symptoms. Triamcinolone for eczema is not its only use as this steroid is also utilized in the treatment of other skin conditions, such as psoriasis and many more bodily ailments. The drug may sometimes cause adverse side effects in a person using it, making consult with a medical professional necessary before agreeing to a prescribed regimen.
Among these side effects are sore throat, nose bleed, and runny nose. Other possible side effects include increased coughing and headaches. It is very possible that more severe complications including allergic reactions may occur, in which case they should be treated as an emergency. These negative aspects of using triamcinolone for eczema or any other disorder should be heavily considered when making any medical decision. If a person is exhibiting signs and symptoms characteristic of eczema, it is in his or her best interest to seek professional counsel to better understand possible treatments and controls of this life-altering condition.
Triamcinolone cream.

Eczema is a condition where skin may be itchy, red, dry, and cracked.

Due to reduced production from the sweat and sebaceous glands over time, older individuals tend to have drier skin.

Because the hands are in constant use, they are particularly prone to eczema.

Side effects of triamcinolone may include coughing.

Side effects of triamcinolone may include runny nose.

Side effects of triamcinolone may include sore throat.

Nose bleeds are a possible side effect of triamcinolone.

Certain types of laundry soaps may cause eczema flare-ups.