WiseGEEK's Scholarship for Asian American Students
The bi-annual Asian American/Pacific Islander Scholarship is a $750 scholarship open to undergraduate and high school senior students.
Scholarship Award: $750
---
About the Scholarship
Asian American and Pacific Islanders make up a diverse, vibrant group of people with backgrounds of more than 50 countries and regions, celebrating rich cultural diversity and cultural traditions.
Students who are Asian American or Pacific Islander make up around 8% of those attending universities and colleges within the US. Enrollment among students in this group is up nearly one-third since 2000, however, a majority of the members are underserved in their overall needs, particularly when it comes to getting a 4-year degree at a major college or university.
The bi-annual Asian American/Pacific Islander Scholarship is meant to encourage diversity in academia. This $750 award will help current or aspiring students who are Asian American/Pacific Islander pay their tuition or student loans.
---
Scholarship Details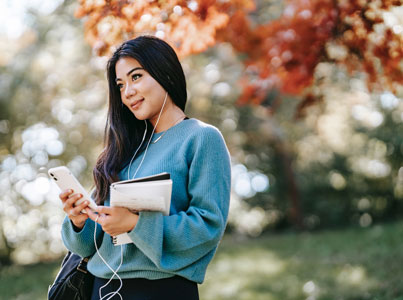 ---
Eligibility Requirements
Current undergraduate or high school senior Asian American/Pacific Islander student

U.S. Citizen or permanent legal resident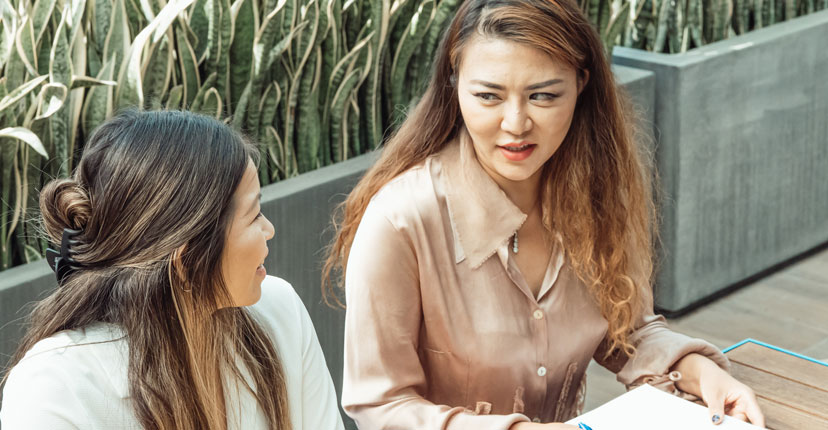 ---
How to Apply
You can apply for this scholarship on the Bold.org scholarship platform. Just set up a student profile on Bold.org and submit your application.
---
Scholarship Frequently Asked Questions
When is the scholarship deadline?
The application deadline is April 16, 2022.
What is the scholarship prize?
The scholarship award is $750.
When will the winner be chosen and notified?
Prior to the announcement date, we may contact finalists with additional questions about their application. Winners will be chosen based on the merit of their application.
How will the scholarship be paid?
We will send the $750 award check to the winner in their name.
How can I contact you with questions?
If you have any questions about the scholarship, you can email scholarships@wisegeek.com
How will my application information be used?
WiseGeek manages this scholarship with the support of the Bold.org scholarship platform. Bold.org takes student confidentiality and privacy incredibly seriously. Please refer to the application page on Bold.org for full details.
About Asian American Scholarships
With Asian Americans making up about 5% of the U.S. population, and about 40% of them attending college (more than any other ethnic group), it's important that this demographic receives the resources and support needed to fulfill their higher education experience.
These resources can come in the form of financial aid, with much being offered from the federal governments, as well as many state governments. The Free Application for Federal Student Aid (FAFSA) provides an instrumental starting point for students to discover and submit their eligibility for federal financial aid. FAFSA helps the Department of Education to understand the context of your current individual and family financial situation so they can determine your financial needs for attending college.
After completing FAFSA, you'll then be offered a combination of grants and loans to help cover your tuition and living expenses as a college student. Most of the time, however, more assistance is needed to cover the costs. The first places to seek additional help are your state and your school, as they may be able to offer grants or scholarships to assist you.
There are several additional opportunities out there for Asian American or Pacific Islander students to find scholarships. Minority advocacy organizations, educational foundations, professional corporations, and other organizations may provide financial assistance in the form of scholarships or grants.
Keep in mind, you can benefit not only by financial aid opportunities specifically for students of Asian or Pacific Islander heritage, but also by those designed for those studying a specific subject, attending a specific school, or in various student circumstances.
How to Qualify for Asian American Scholarships
Each individual scholarship will have different requirements, determined by the organization that is offering it. While requirements vary from award to award, most scholarship opportunities require candidates to be:
A U.S. citizen (or qualified permanent resident)
Of Asian or Pacific Islander heritage
Enrolled in a U.S. accredited college or university
In good academic standing
Some awards may have higher requirements, such as superior academic performance, financial need, or participation in the community. Still, others are created specifically for specific groups of Asian Americans.
The following ethnicities typically comprise what is referred to by Asian American or Pacific Islander:
Asian Indian
Bangladeshi
Burmese
Cambodian
Chinese
Filipino
Guamanian/Chamorro
Hmong
Indo Chinese
Indonesian
Japanese
Korean
Laotian
Malaysian
Maori
Marshallese
Micronesian
Native Hawaiian
Nepalese
Okinawan
Pakistani
Palauan
Samoan
Tahitian
Taiwanese
Thai
Tongan
Vietnamese
Yapese
How to Apply for Asian American Scholarships
Where to look for scholarships
Scholarship opportunities can be found in a variety of places. If you are currently a student in high school, a visit with your school counselor is a great place to start, as they can have valuable insights into the scholarships available specifically for you and your area. They may also offer practical tips to get you started on your search and to make your application stand out.
In addition, you can check the U.S. Department of Labor's free scholarship search tool, your college's financial aid office, and Bold.org. You may even check with community organizations – such as churches, volunteer groups, or your local library – to find less-known award opportunities.
Types of scholarship sponsors
Scholarship sponsors can be college departments, charitable foundations, professional corporations, minority advocacy groups, employers, community associations, other organizations, and even individuals.
There are also several organizations dedicated specifically to providing college funding and scholarships for Asian students. These include (but are not limited to):
Scholarship application strategy
Given the variety of available scholarships for Asian students and the limited time prospective and current college students have, it's best to devise an efficient strategy to search for and select the scholarships that are most pertinent to you. Focus your time and effort on applying to those.
Remember, in addition to award opportunities designed for Asian American/Pacific Islander students, there are several options for this demographic based on merit, need, or other factors. These might include:
Academic achievement
Athletic performance
Musical talent
Unique hobbies or skills
Financial need
Volunteer work or community service
In narrowing your search, it's also important to pay attention to the award amounts, deadlines, eligibility requirements, and the estimated time to apply.
When applying for scholarships, be sure to carefully follow all directions to submit your application. Many scholarships also require that you've completed the FAFSA before applying. For extra consideration, it's also a good idea to apply as early before the deadline as you can.
Other Asian American Scholarships
Amount: $500
Application deadline: April 10, 2022

Details: Funded by the International Chinese Fine Arts Council (ICFAC), the Advancing Social Justice for Asians Scholarship combats anti-Asian discrimination by helping graduate students pursue their higher education aspirations. It specifically supports those with goals to advance social justice for Asians, including those studying law, politics, journalism, education, as well as community organizers and social justice activists.

To apply, you must complete an essay detailing your passion for social justice for Asians, including any actions you've taken to advance this effort and how you plan to use the award to continue in support of this ultimate goal.
Amount: $2,000
Application deadline: September 1, 2021

Details: In an effort to bring attention to the discrimination that occurs against Asian American immigrants (especially women), The Soo Joo Park Scholarship for Asian American Women seeks to recognize Asian American women, their challenges, and the difference they make in their own lives or their communities.

This opportunity is open to applicants who are Asian American women ages 16 and up with immigrant backgrounds. Candidates can be in any field of study and level of education.
Commonly Asked Questions About Scholarships for Asian Students
Can I get a scholarship for being Asian American or Pacific Islander?
Yes! There is a wide range of scholarship opportunities available for Asian Americans / Pacific Islanders. These awards aim to support this demographic by assisting you to fund your education and reach your career goals.
When should I start applying for scholarships?
The application deadlines for scholarships vary depending on the unique opportunity and the organization behind it. Pay attention to the details of each scholarship to find their specific deadlines.
What types of scholarships are available for Asian American or Pacific Islander students?
Some scholarships select a winner solely based on their belonging to the Asian American/Pacific Islander ethnicity. Many awards combine this with other factors to select a winner – such as academic achievement, quality of essay submission, intended college major, financial need, participation in the community, or other unique characteristics.
What to consider when applying for scholarships?
Remember that some scholarships have high competition and a lot of candidates. Don't let your losses get you down. It's somewhat of a numbers game, so just keep applying to as many as you can.
It's also good to keep in mind that there are many scholarships you can still apply for once you're enrolled in college. Award opportunities are available for both prospective and current college students.
How do I make my application stand out?
Write an essay that's creative and unique to you (and grammatically correct, of course). Be careful to follow all submission directions exactly, as this can be an easy thing to miss. And finally, submit your application as early as you can.
How can I increase my chances of getting scholarships?
Once again, apply to as many scholarship opportunities as you can. Just make sure you capitalize your time and attention on the ones with very unique or specific requirements, as these may give you less competition and a higher chance of winning.