What are the Common Causes of Cheek Swelling?
Cheek swelling can be the result of a variety of different issues. It can be a symptom of an underlying dental issue that is causing inflammation in the mouth. Allergic reactions and infections are commonly to blame, as well as inflammation of the lymph nodes located in and around the cheeks. A cheek may swell if it is damaged by some type of blunt force trauma. Growths such as tumors or cysts can also cause cheek swelling.
Dental issues affecting the teeth or gums often lead to cheek swelling. Teeth can become abscessed; a pus-filled cavity may form in the gum or bone at the base of the tooth, leading to pain and swelling in all of the nearby tissues including the cheek. Wisdom teeth that come in crooked or crowd other teeth, or become impacted, may also lead to enlarged, distended cheeks.
Another common cause of cheek swelling is an allergic reaction. If a person is exposed to an allergen, particularly if it comes in contact with his or her face, then the cheeks may swell in response. For example, someone who develops an allergy to his or her laundry detergent may have a reaction after sleeping on a pillowcase washed with it.
Infection is another common trigger of cheek swelling. Bacteria may get into small nicks or cuts inside the cheeks, causing them to form canker sores that become inflamed, painful, and swollen. Cheek swelling can be a symptom of certain types of disease such as mumps. A variety of infections can also lead to lymphadenopathy, or enlargement of the lymph nodes, which occurs when bacteria from the body builds up there; if the affected nodes are located in the cheeks, then they may in turn become swollen.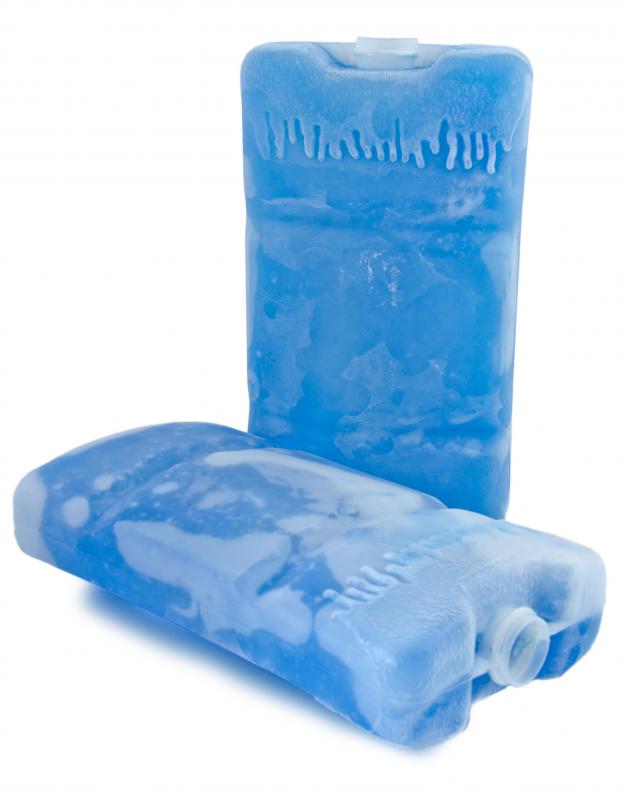 An injury to the face is frequently to blame for cheek swelling. Bumping the cheek into something hard, being hit, or falling and hitting the face are all possible ways to cause bruising and puffiness in the tissues of the cheek. If the trauma also causes the inside of the cheek to be cut by the teeth, the laceration may add to the irritation and inflammation of the area.
Sometimes swelling can be the result of growths in the cheek tissue. Sebaceous cysts may form in the skin on the cheeks, making the surrounding area bulge as they fill with sebum. Cancerous tumors that arise in the cheeks can also lead to uncomfortable swelling.
Cheek swelling may be caused by an infection or allergic reaction.

A dental issue may lead to swelling of the cheek.

A doctor will press gently along the jawline to check for lymphadenopathy.

An ice pack can help reduce swelling.

Dental procedures such as wisdom teeth removal may lead to significant cheek swelling.