What are the Most Common Causes of Diarrhea and Fatigue?
Many individuals suffer from flu-like symptoms that lead to dehydration, fatigue, and stomach ailments. A person who experiences both diarrhea and fatigue is typically suffering from food poisoning or the stomach flu, although it can also be caused by a number of other digestive ailments. Because of the loss of liquid that diarrhea causes within the system, it can quickly lead to dehydration, which causes extreme fatigue.
There are many potential causes of stomach ailments. Most issues pass within a few days, but long-term symptoms are a sign of more serious problem. Food poisoning will cause an individual to become violently ill, often experiencing severe vomiting, cramps, and diarrhea. Most cases will only last until the contaminated food has passed through the body.
E-coli bacteria are often found in uncooked meats and food prepared by someone who has not washed his hands thoroughly. These bacteria can enter the body and lodge within the intestines. Once an individual contracts this infection, he will typically need a few days to recover. During this time, he should be cautious to include additional fluids to replace those that will be lost through diarrhea.
Salmonella is a bacteria that is can be transferred through eating raw fish, contaminated raw vegetables, or undercooked meat and poultry. It can cause serious stomach ailments including vomiting and diarrhea. To prevent contamination, cooks should always make sure that all raw foods are cleaned thoroughly, and that meats are cooked completely.
The symptoms of colon cancer typically include rectal bleeding, diarrhea, and fatigue. This cancer is most often found in older individuals, especially men. If an individual has these symptoms for several days, he should seek immediate medical advice. Detecting this cancer earlier increases the chance for full recovery and survival. Cancer is a progressive disease that can be more easily treated in its earlier stages.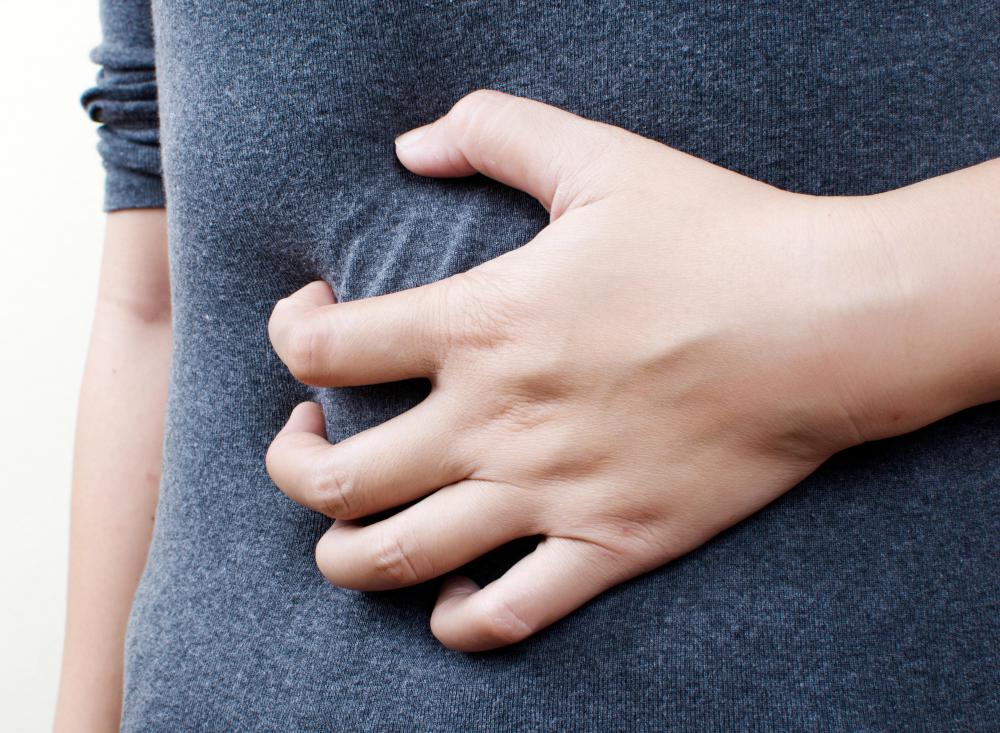 Crohn's disease is a serious inflammation in the digestive track, and can cause diarrhea and fatigue, among other symptoms. An individual who suffers from this condition has an overactive immune system known as autoimmune disorder. This condition tends to flare up, causing cramps and discomfort.
Ulcerative colitis causes ulcers that form in the lower intestines, and may cause diarrhea. Most individuals who suffer from this disease are under 30 years of age. Treatment includes steroids and special anti-inflammatory drugs.
Many people are sensitive to the sugars in milk and other dairy products, a condition often termed lactose intolerance. A person who is lactose intolerant cannot drink milk without having serious diarrhea, bloating, and fatigue. In most cases, substituting products made from soy or other non-dairy ingredients can relieve this problem. These substitutes do not have the negative side effects.
Yogurt with live cultures can rebuild intestinal flora after diarrhea.

Salmonella, a common cause of food poisoning, can cause diarrhea and fatigue.

Food poisoning can cause cramps, diarrhea, and fatigue.

Dehydration can cause extreme fatigue.

Colon cancer may cause rectal bleeding, diarrhea and fatigue.

People who drink excessive alcohol often experience nausea and fatigue the next day.

Colon cancer may cause diarrhea, fatigue and rectal bleeding.