What Are the Most Common Niacinamide Side Effects?
Niacinamide side effects are usually mild and do not present any specific health concerns, although any bothersome symptoms that develop after taking this medication should be reported to a doctor for further evaluation. The most common side effects include dizziness, headaches, or gastrointestinal disturbances. Occasionally, a rare but potentially life-threatening allergic reaction known as anaphylaxis may occur. Any individualized questions or concerns about specific niacinamide side effects should be discussed with a doctor or other medical professional.
A form of vitamin B-3, niacinamide is naturally present in many foods, including eggs, green leafy vegetables, and fish. Vitamin supplements containing this ingredient are also readily available. Most people are able to consume this nutrient without any problems, although negative side effects are possible, especially if consumed in large doses. Niacinamide is also used to treat medical conditions such as diabetes or some skin conditions.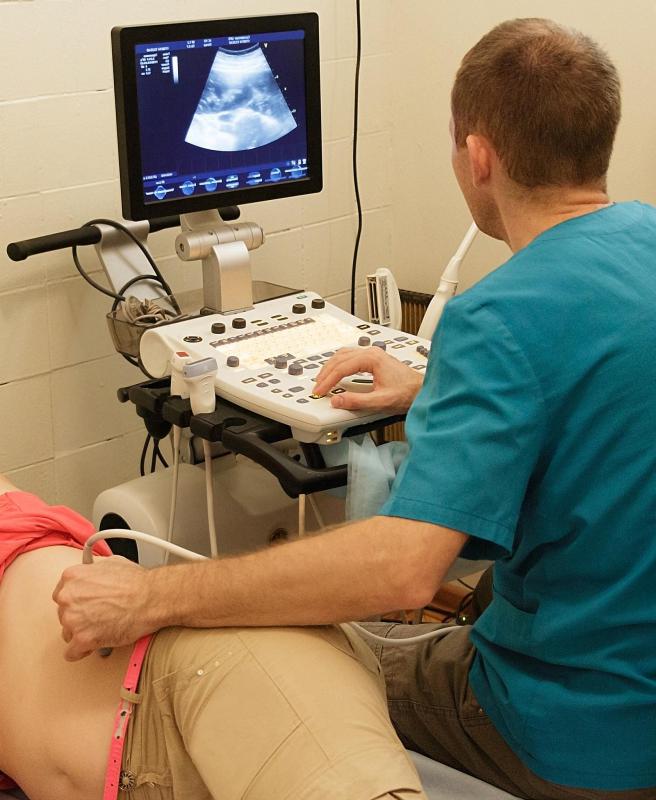 Headache, dizziness, or itching are potential side effects. These symptoms are typically mild and go away within a few days as the body adjusts to the medication or supplement. If these side effects persist or become bothersome, a doctor should be consulted. This medication may not be recommended for those with underlying health conditions such as diabetes, gallbladder disease, or heart problems.
Mild gastrointestinal disturbances are relatively common niacinamide side effects. Nausea, intestinal cramps, or diarrhea may occur after consuming a food or medication containing this nutrient. Dehydration may develop if these symptoms become severe, so special care should be taken to replenish any lost fluids.
More serious niacinamide side effects may occur when taken in large doses, often prompting the supervising physician to order periodic blood tests. Over time, liver problems may develop or cardiac issues may arise. High blood sugar levels or visual problems are also potential niacinamide side effects. Low doses of niacinamide are thought to be relatively safe for women who are pregnant or breastfeeding, although doctor approval is strongly recommended.
Anaphylaxis is a medical term that describes a potentially life-threatening allergic reaction that may occur even after successfully taking this medication in the past. Symptoms often include a rash; hives; or swelling of the face, lips, or throat. As the throat swells, breathing may become difficult and the patient may lose consciousness. This is a medical emergency, as permanent brain damage or even death can occur within a matter of minutes without sufficient oxygen intake.
Headaches and dizziness are two common side effects associated with niacinamide.

Allergic reactions to niacinamide can cause a contraction of the smooth muscles of the airway known as anaphylaxis.

Individuals with gallbladder disease should not take niacinamide.

High doses of niacinamide may cause fatigue.

Drug allergies and reactions can be serious, and CPR may be necessary if the person experiencing anaphylaxis is not breathing.

It's wise to consult a physician before taking niacinamide supplements.

Doctor approval is strongly recommended before a pregnant woman starts taking niacinamide.

Niacinamide side effects may include nausea.

Signs of an allergic reaction may include swollen lips.