What are the Pros and Cons of Sclerotherapy for Varicose Veins?
Sclerotherapy is a procedure done to remove varicose veins from the body. The procedure involves a series of injections directly into the varicose veins. Getting rid of these veins can make a person's skin look clearer and younger but may result in several unwanted side effects, including swollen legs and unsightly bruising. The results of sclerotherapy for varicose veins may not be everything the patient had hoped, may be slightly painful and the procedure may not work completely the first time it is done.
The injections can be painful, but most people can usually control any related soreness with over-the-counter pain relief medication. People with low pain tolerance may wish to forego the procedure. Other side effects that may occur include burning, itching, swollen legs, bruising and blood clots. Anaphylactic shock is also a possibility.
Clearer skin is one reason many people decide to get sclerotherapy for varicose veins. The procedure usually only takes a couple of hours, and the recovery time is short. It is an outpatient procedure, which means the patient will not have to deal with the added cost of a hospital room. Bed rest is generally not needed, and walking is encouraged.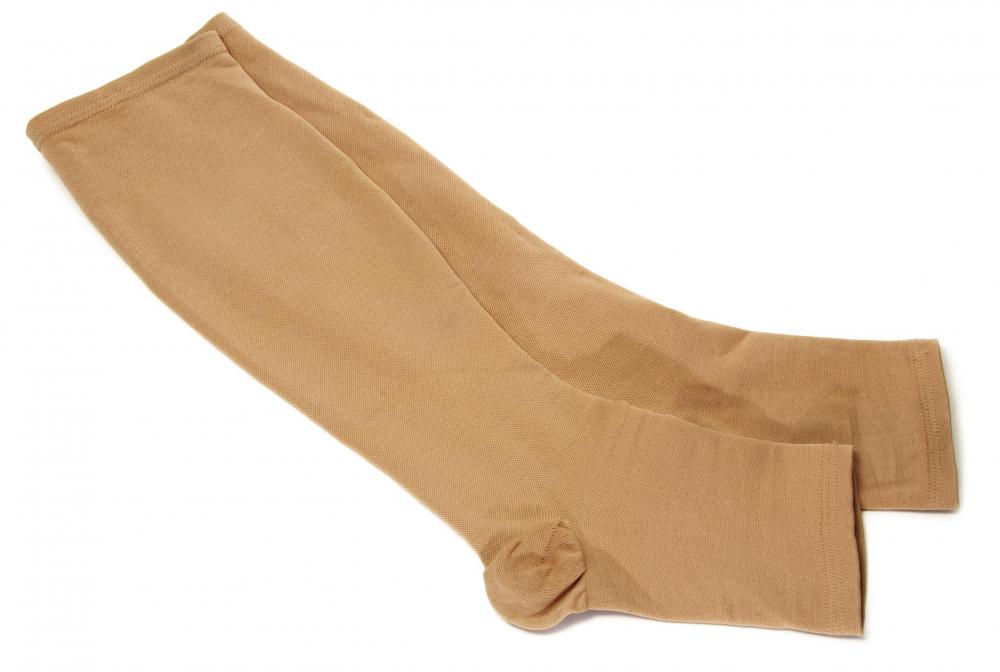 The majority of people who have this procedure done will see a dramatic reduction in the appearance of varicose veins. The compression stockings the doctor will advise the patient to wear after the procedure is complete may increase the chances of the varicose veins disappearing. It is considered one of the safer methods for getting rid of these types of veins and, if it is done for medical reasons, may be covered by the patient's insurance policy.
Many insurance plans will not pay for this procedure if it is done for cosmetic reasons. This means the entire cost of the procedure and the follow-up appointments will come out of the patient's pocket. A patient must consider his finances and make sure that he has enough money to cover all of the associated costs before using sclerotherapy for varicose veins.
One of the biggest reasons many people give for deciding not to have this procedure is the lack of guarantee that it will be successful. While the majority of people get good results, a small percentage does not see any improvement at all. This, coupled with the fact that it can take months to see any results, discourages many potential patients from getting sclerotherapy for varicose veins.
Varicose veins can be removed through sclerotherapy.

Bruising is a possible side effect of sclerotherapy for varicose veins.

Compression stockings may improve the effectiveness of sclerotherapy for varicose veins.

Some people may suffer from anaphylaxis and require emergency medical care after sclerotherapy.

Side effects of sclerotherapy may include swollen legs.

Many people who undergo sclerotherapy for varicose veins will see a dramatic reduction in the appearance of varicose veins.

Bed rest is generally not needed for patients who have undergone sclerotherapy.