What Are the Uses of Imipenem and Cilastatin? (with pictures)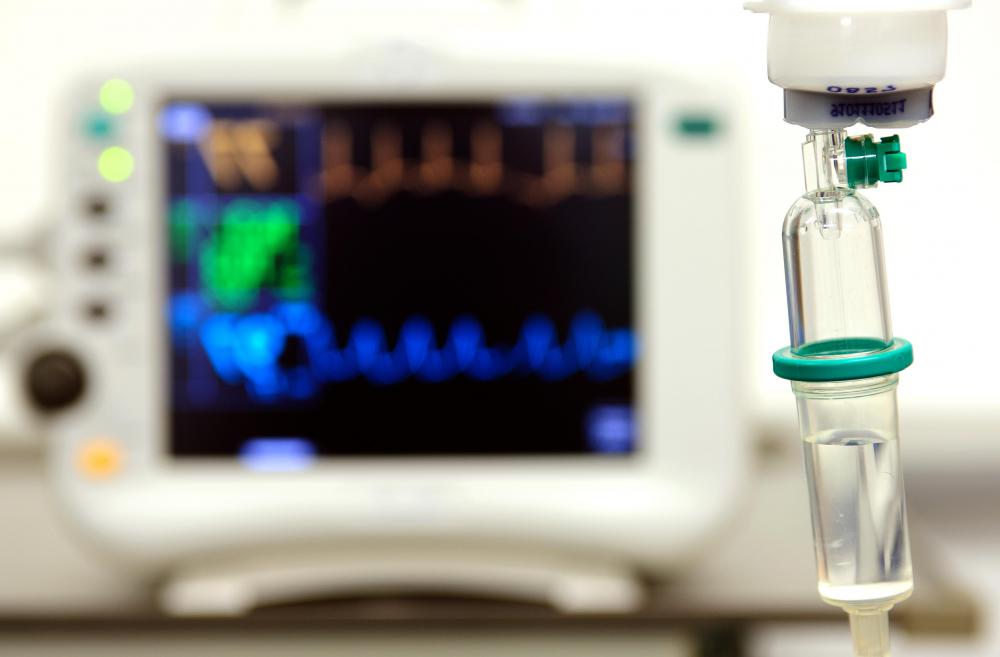 Imipenem and cilastatin is a combination drug treatment typically used to combat a range of infections. The drug imipenem is a type of antibiotic. Cilastatin helps keep imipenem working longer by preventing its breakdown in the kidneys. As the two drugs together are only effective against bacterial illnesses they will not be useful in treating infections caused by a virus. The imipenem and cilastatin combination is usually administered by injection into a vein or muscle over a number of days.
Although there are a number of uses of cilastatin and imipenem, the drug combination is mainly used to treat infections. It may be used in the management of diseases such as pneumonia and bacterial infections of the heart valves. Cilastatin and imipenem are also given to treat infections affecting the blood, skin, bones and joints, the stomach and the urinary system. An infectious disease known as melioidosis can also be managed using cilastatin and imipenem. This disease is commonly acquired from water and soil in tropical areas, and it causes a lung infection which can spread to the skin and other parts of the body.
Another use of imipenem and cilastatin is to treat a life-threatening complication that affects people with cancer. While undergoing cancer treatment programs, patients often have abnormally low numbers of white blood cells. As these cells are required to fight infections, patients are more vulnerable if they acquire an infectious illness. Occasionally, such a patient develops a fever, indicating that an infection has arisen, and this is typically treated as an emergency. The combination of imipenem and cilastatin is sometimes used to treat patients in this situation.
Doses of imipenem and cilastatin are given at regular intervals to maintain a constant level of the drugs in the circulation. When they are administered into a vein, this is carried out using an intravenous drip and the drugs are fed into the vein continuously over the course of half an hour or so. Side effects of imipenem and cilastatin most commonly take the form of vomiting and diarrhea, which may clear up without treatment, although a doctor should be consulted. The risks of taking imipenem and cilastatin include the possible occurrence of rarer, more serious side effects such as severe diarrhea, seizures, or an allergic reaction, which could begin with symptoms such as a rash or wheezing. If any of these symptoms occur, it is vital to contact a health professional immediately.
Imipenem and cilastatin can be administered through an intravenous drip to control and treat infection.

A doctor should be consulted if vomiting and diarrhea occur with imipenem and cilastatin.