What Causes Penis Blisters?
Penis blisters can have a number of causes and should be evaluated by a doctor in order to ensure an accurate diagnosis. Some of the possible causes include genital herpes, syphilis, or scabies. A type of infection known as folliculitis may also lead to the development of penis blisters. Less common causes may include a yeast infection or cancer. Any questions or concerns about penis blisters in an individual situation should be discussed with a doctor or other medical professional.
Genital herpes is one of the most common causes of penis blisters. This is a sexually transmitted disease that is caused by a virus and causes blisters to form in the genital area. The blisters may be painful in some cases and may break and ooze fluid. Outbreaks tend to come and go in no apparent pattern. While this disease is most contagious during an outbreak, it can be spread to a sexual partner even if no penis blisters are present.
Syphilis is another type of sexually transmitted disease that may cause penis blisters. This disease is caused by a bacterial infection and often goes undetected because many of the symptoms imitate those of other diseases. In addition to genital sores or blisters, syphilis may cause a skin rash, swollen glands, and hair loss.
Scabies is a type of contagious skin infection that is caused by a parasite. The most commonly reported symptoms are itching and the development of a rash that may lead to the formation of blisters. While topical medications are available to kill these parasites, symptoms may persist for several days or weeks after all of the parasites have been killed.
Yeast infections are more common among women, although men can get them as well. A male yeast infection usually causes redness and itching on the head of the penis. In some cases, small white blisters may appear. The primary method of transmission is sexual activity with an infected female partner. Without treatment for both partners, it is possible or the yeast infection to be transferred back and forth indefinitely.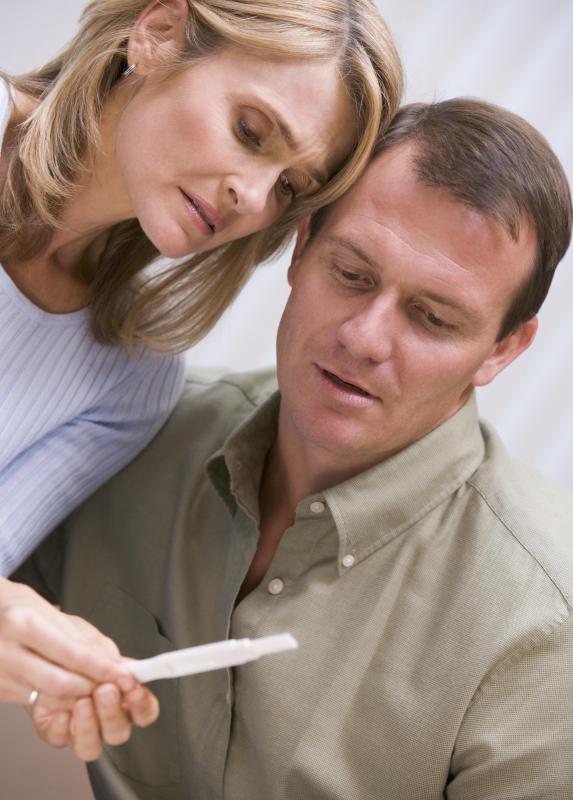 Follicilitis is a type of skin infection caused by inflammation of hair follicles. This is one of the most frequent causes of blisters on the penis and is typically treated with the use of antibiotics. Penile cancer is a relatively rare cause of penis blisters, although early detection is of the utmost importance. Symptoms may include redness or irritation on the penis as well as the presence of one or more blisters or sores.
Penis blisters should be evaluated by a doctor.

Penis blisters may be caused by a sexually transmitted disease.

Genital herpes, syphilis and scabies can cause blisters to form on the penis.

A male yeast infection may cause small, white blisters to form on the penis.

Penis blisters may be caused by syphilis, which may cause infertility if left untreated.

Penis blisters might be caused by an allergic reaction to condoms.

A man is more likely to develop a yeast infection if he has recently finished a course of antibiotics.