What is a Dental Implant Abutment?
A dental implant abutment is an integral component of dental implants. During dental implantation, the dental implant abutment connects a titanium cylinder anchored in a patient's jaw to an artificial crown. During the healing time required during dental restoration, a temporary abutment ensures that no foreign materials enter the artificial cavity. As there are four types of human teeth, a different type of abutment exists for each. To ensure a pleasing aesthetic quality, some dental implant abutments are made of materials that match the color of human teeth.
A dental implant is required when a patient has lost a tooth to either cavities or physical trauma. After administering anesthesia, a dentist drills through the gum and into the underlying bone. The dentist then slides a titanium cylinder into the cavity. As the cylinder is hollow, a temporary dental implant abutment is screwed onto the top of the cylinder. The temporary abutment prevents against infection and other complications by keeping the cylinder closed throughout the healing process.
A patient requires three to six months of healing time before the titanium cylinder has grafted onto the natural bone. During the second procedure, the dentist removes the temporary abutment and screws in a permanent dental implant abutment. This abutment is usually made of titanium as well. To ensure that the new abutment will stay in place, dentists generally apply an adhesive on the abutment before screwing it into the cavity. The final step is to place a permanent crown over the abutment, holding it in place with the same adhesive described above.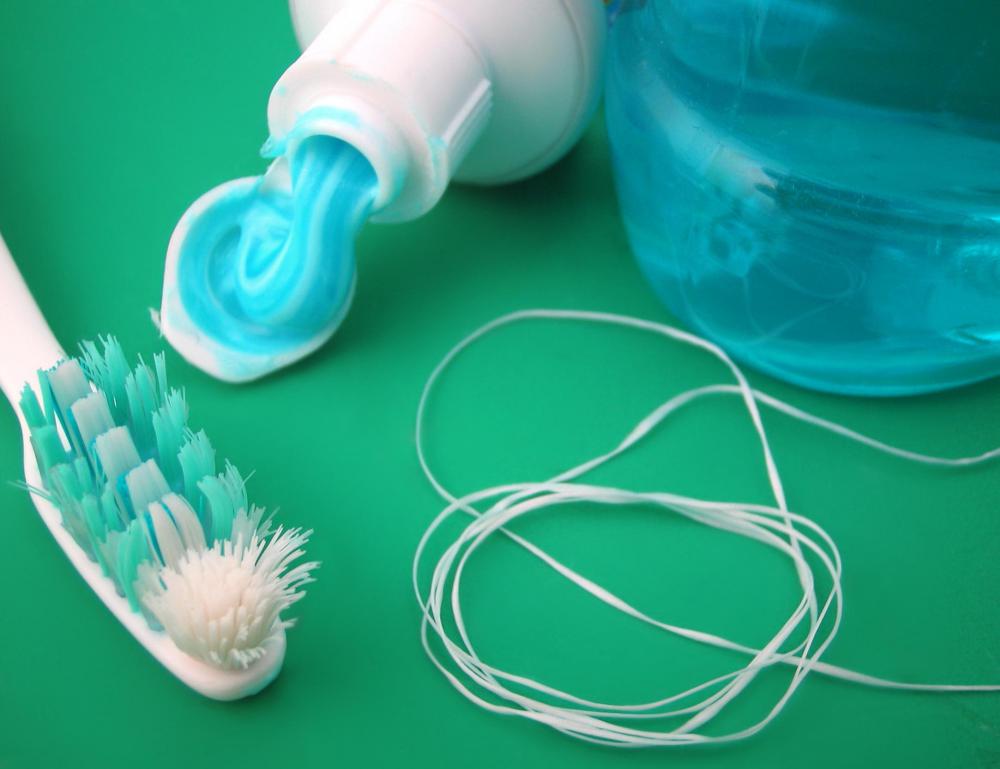 As the human mouth has four types of teeth, a different dental implant abutment is required for each. The size, shape and angle of teeth make differentiation necessary. Fortunately for patients, the implant procedure and high success rate for implantation remain the same no matter what teeth are involved.
Though dental implant abutments are generally made from titanium, abutments made from different materials are available when a patient is concerned with the aesthetics of his or her mouth. This concern is most important to patients who need dental implants on their front teeth. Zirconia is the standard replacement for titanium. Though not a metal, zirconia is an extremely hard substance that carries the benefit of having the same color as natural teeth. Substituting zirconia for titanium does not raise the chances that a dental implant will have complications or wear out over time.
An illustration of a dental implant with a titanium abutment.

A different abutment exists for each of the four types of human teeth.

Dental implants provide effective replacement for people who have lost a tooth due to gum disease.

Dental implants require the same regular brushing and flossing as natural teeth in order to prevent discoloration and infection around the abutment.

Dental implant procedures have a high rate of success regardless of which teeth are involved.