What is a Dissolution Letter?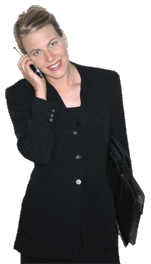 Also known as a letter of dissolution, a dissolution letter is a document that is prepared by one entity to inform another entity that the current business relationship will not continue. Typically, the text of the letter will cite the reasons why the relationship is dissolved, as well as noting the date that the dissolution will be final. Letters of this type may be drafted for use between business partners, corporations, or even between a customer and a supplier.
One of the more common examples of a dissolution letter has to do with terminating an existing contract. Often, the termination is due to some breach of the terms and provisions found in the agreement that governs the relationship. In this scenario, a client may notify a vendor or supplier that due to an inability of the vendor to comply with the provisions of the contract, the client is choosing to dissolve or terminate their working relationship. The text of the letter usually cites specific terms in the contract that were not observed, and also provides a specific date at which the client will no longer do business with the vendor.
Another example of a dissolution letter has to do with the termination of a contractual relationship between business partners. Often, the idea here is to sever the relationship due to differences on how to transact business, or the direction that the joint venture should take. As with other forms of this type of letter, the sender will identify specific reasons for the dissolution of the partnership and the date that the connection is formally concluded. Other content, such as defining conditions regarding the settling of any debt that was acquired during the joint venture, may also be included in the text of the dissolution letter, or addressed in more detail in other documents accompanying the letter.
Companies that are preparing to cease operations may also prepare and distribute a dissolution letter to its customers. Here, the purpose is usually to notify clients of the impending closure of the company, including the date that the business will cease to be recognized as a legal entity. In situations where arrangements have been made to transfer client accounts to other suppliers or vendors, the dissolution letter will often include contact information for that new supplier.
In some countries, specific elements must be included in a dissolution letter in order for the document to be recognized as legal and binding. For this reason, review of the letter by legal counsel prior to mailing the document is usually a good idea. Attorneys will be aware of what information must be included in order for the document to serve as an official notice of dissolution of a business relationship, and what other documents must be prepared and filed in order to completely end the connection between the sender and the recipient.
Businesswoman talking on a mobile phone