What Is a Nitroglycerin Drip?
A nitroglycerin drip is an intravenous administration of diluted nitroglycerin to treat a patient with medical problems related to the heart and blood pressure. This treatment is typically only available in hospital settings or during patient transport, as a patient who would need this therapy may be too ill to leave the hospital. This medication acts by dilating the blood vessels to reduce the load on the heart. It can be potentially hazardous and must be used with care.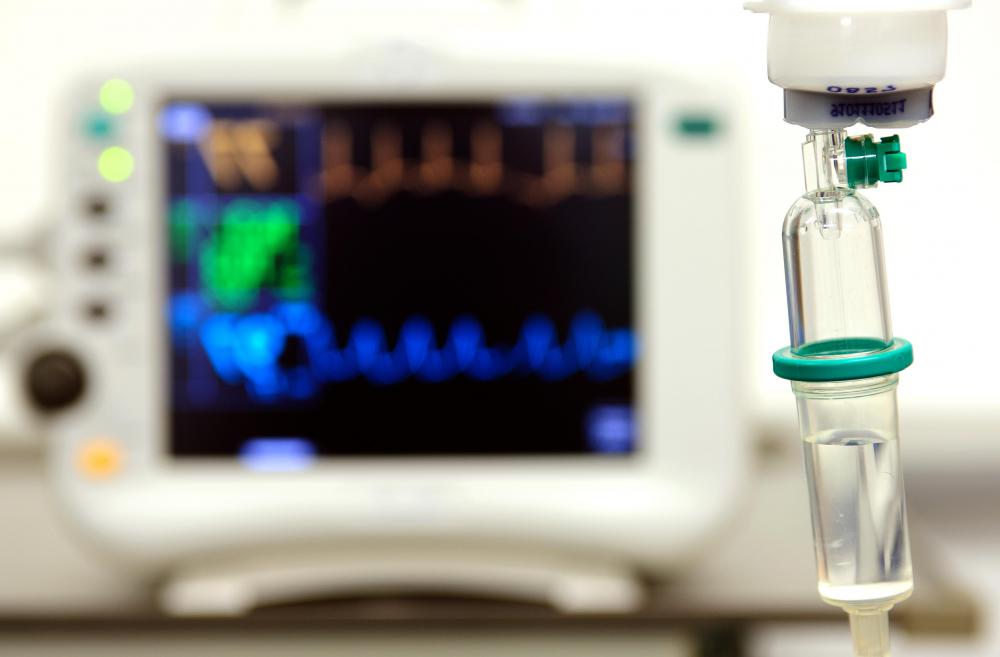 There are three primary reasons why a doctor might recommend a nitroglycerin drip for a patient. The first is unstable angina that does not respond to oral medications. Patients with this condition may need cardiac catheterization and other measures, but require nitroglycerin for immediate comfort and pain management. The blood vessel dilation associated with the medication can reduce the cardiac stress observed in patients with angina.
Another reason to use a drip is in the management of hypertension before, during, or after surgery. This medication can lower the blood pressure quickly and may be necessary if a patient's blood pressure rises to dangerously high levels. The surgical team can decide how much to administer, as they do not want to go in the opposite direction and create a hypotensive crisis.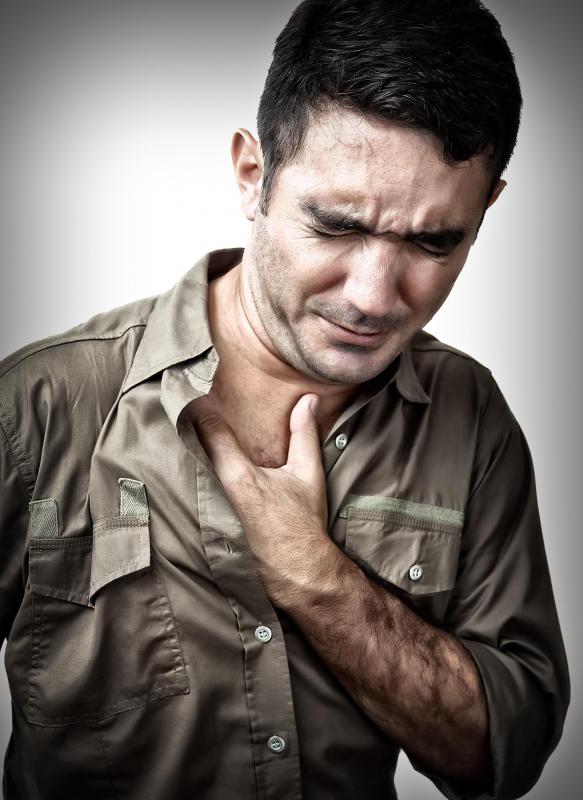 A third use for nitroglycerin drips is in the management of patients with congestive heart failure accompanied by pulmonary edema. These patients have heavily overloaded hearts, and a nitroglycerin drip can reduce the strain and help stabilize the patient. Congestive heart failure treatment in the hospital can include other measures as well. The eventual goal is usually to release the patient to manage the condition at home, in which case patients may receive nitroglycerin tablets to take in the event of heart problems.
This medication is not typically considered safe for use in patients with low blood pressure, or for those who have lost large volumes of blood. Severe dehydration can be a contraindication as well. The concern in all these cases is that the drip could cause dangerously low blood pressure. Allergic reactions to the medication are rare, but do happen, and patients should report symptoms like itching and discomfort around the injection site, as these can be early warning signs. Patients with a history of adverse reactions to nitroglycerin in any form may want to make sure this information is noted in their charts and on medic alert cards to reduce the chance of an accidental administration during a medical emergency.
A nitroglycerin drip may be helpful in the management of patients with pulmonary edema.

A nitroglycerin drip can be used to manage hypertension.

A nitroglycerin drip may be recommended to patients who suffer from unstable angina.

Angina causes chest pain due to lack of blood and oxygen to the chest muscles.

People with low blood pressure should not use a nitroglycerin drip.