If you have ever felt the numbing or tingling sensation of a limb 'falling asleep', you've most likely experienced a pinched nerve. Nerves generally fall into two categories, central and peripheral. The central nerves are located mostly in the spinal column and brain, while peripheral nerves extend to the tips of a person's extremities. If one of these peripheral nerves becomes trapped under a joint or bone spur, the electrical connection below the pinch point becomes blocked. This leads to the numbing sensation we call a pinched nerve.
One of the most common locations for a pinched nerve is the spinal region of the back. This is because many nerves exit the central spinal cord through gaps in the vertebrae. If a degenerative disease or a trauma should cause the disk between two vertebrae to collapse, a condition known as a herniated disk, then any nerve around the disk could become a pinched nerve. The result is often a painful back spasm around the affected area or a numbing sensation in the legs, arms or lower back.
Another common location for a pinched nerve is in the carpal tunnel area of the wrist. Because all of the nerves leading to and from the hand and fingers must pass through this crowded area, it is not unusual for the bones in the wrist or lower arm to pinch a nerve occasionally. The elbow is another area prone to create a pinched nerve, as are the major joints of the hips, shoulders and ankles. In order to cause the painful tingling or temporary loss of mobility associated with a pinched nerve, the bone must maintain a steady pressure on the nerve long enough to cause injury. This is why it may take several hours for a leg to 'fall asleep' if held in a stressful position.
Treatments for a pinched nerve range from simple rest to surgical procedures. Many people experience full recovery from a pinched nerve within days of the original injury, since the nervous system makes repairs in segments. Others may find relief through cortisone shots, which relieve the pressure around the nerve by causing a beneficial swelling in the joint.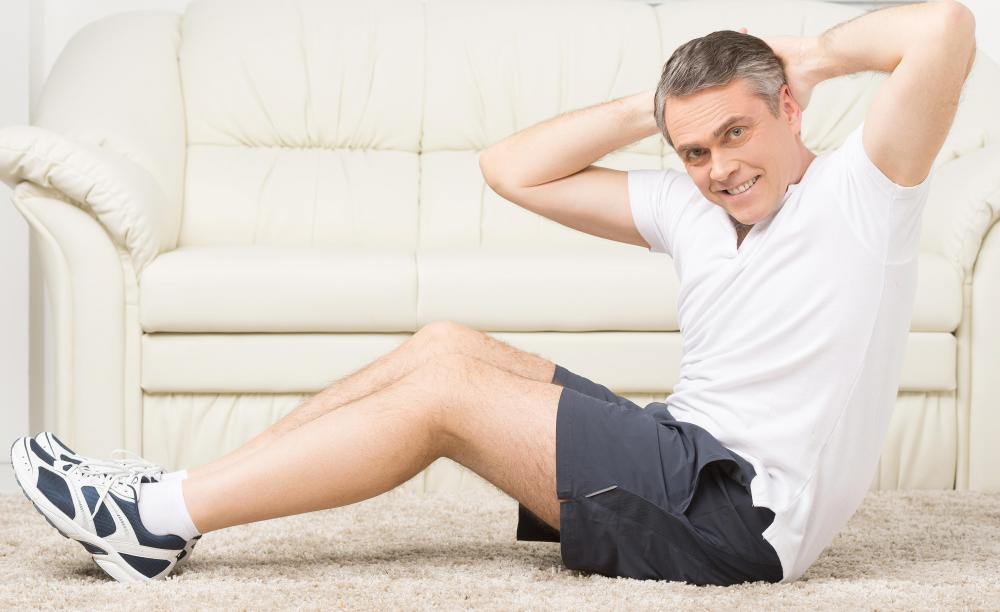 If the pinched nerve is caused by a bone spur or herniated disk, however, a surgical procedure may be in order. The underlying cause of the pinched nerve is usually addressed first, allowing time for the nerve to regrow naturally. Some pinched nerves can indeed die, however, so some people may never fully regain sensation below the pinch point.
The wrists are a common location for pinched nerves.

Pinched nerves in the lower back can cause back spasms.

A deep muscle massage may help treat a pinched nerve.

Typing on a keyboard can be hard on the wrists, possibly aggravating carpal tunnel problems.

Exercising improperly may strain a muscle and cause a pinched nerve in the lower back.

A pinched nerve in the wrist may cause difficulties with gripping a toothbrush.