Ankle pronation occurs when the outer edge of the heel hits the ground first, causing a person to roll his or her foot to the instep or arch. It can cause pain and foot problems, including injuries to the ankle, feet, and ligaments. Purchasing correct shoes and buying shoe inserts could prevent this problem, and learning stretching techniques may help lesson the possibility of ankle injury.
Pronation is the opposite of supination. Ankle pronation is characterized as the inward roll of the foot, while supination is the outward roll. Both conditions usually are caused by heredity or a congenital defect. To see if a person pronates his ankle, another person can stand behind him while he is barefoot and look at the ankle and leg. If he pronates, the Achilles tendon may bow inward and the inner ankle bone may protrude more than the outer ankle bone.
Overpronation may cause damage to the tendons and ligaments of the foot, leading to fallen arches and possible plantar fasciitis, an inflammation in a band of tissue in the bottom of the foot. When one part of the body is out of alignment, other body parts may be affected, including the hips, knees, and lower back. The symptoms of this condition include flat feet, heel pain, Achilles tendinitis, arch pain, corns, and calluses.
A podiatrist or qualified foot doctor typically can diagnose ankle pronation by doing a gait analysis. He will watch how the foot strikes the ground while walking and running to see which way the ankle rolls. Another test is to look at the soles of an old pair of shoes and see where they are worn down. People that overpronate may have excessive wear on the inner side of the shoe.
Having the correct shoes could prevent foot problems. A podiatrist may recommend special shoes, which are typically firm on the midsole with an arch support, to control the inward roll of the foot and prevent overpronation. There are running shoes that are made specifically for people who pronate their ankles. A podiatrist may recommend buying orthotics or shoe inserts to support the arch, stabilize the foot, and prevent pronation.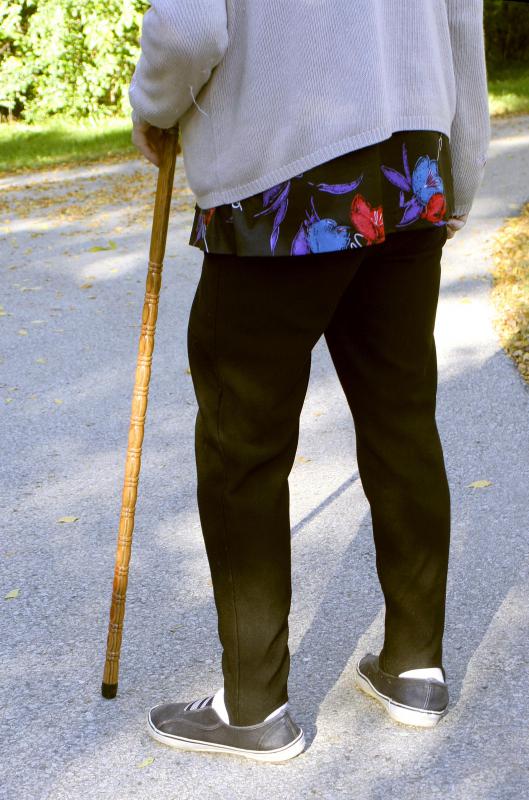 Warm, flexible muscles usually are important in preventing injuries to the feet and ankles. Ankle-circle exercises can be used to warm up the muscles, tendons, and ligaments, helping to increase blood flow to the area. A daily stretching routine can help keep the ankle strong and flexible. Yoga or stretching classes can help keep a person flexible, and help avoid stiffness and injury.
Daily stretching can help keep the ankle strong and flexible.

Custom shoe insoles may help to minimize ankle pronation.

A podiatrist may recommend special shoes to correct ankle pronation.

Ankle pronation may cause injuries when running.

There are various exercises that warm up the muscles and tendons of the foot and ankle, helping prevent injuries.

Supination is the outward roll of the foot, also known as underpronation.