What Is Dapoxetine? (with pictures)
Dapoxetine is a drug used to treat premature ejaculation. It is formally known as dapoxetine hydrochloride. As of early 2011, the medication was sold in some European pharmacies with a doctor's prescription. Pharmacies in the United States did not sell the drug, because it had not been approved by the U.S. Food and Drug Administration (FDA). Dapoxetine traditionally has been used to treat depression, but some studies have shown that the effects of the drug might help minimize the occurrence of premature ejaculation.
Premature ejaculation is the frequent occurrence of ejaculations happening too soon. This is most common before intercourse or right after its commencement. Premature ejaculation can be embarrassing and not enjoyable for either party involved. There are treatment options, but this is necessary only if premature ejaculation is a regular occurrence.
Dapoxetine, which first became available in 2004, is a selective serotonin reuptake inhibitor (SSRI). SSRIs generally are used to treat depression. The link between SSRIs and premature ejaculation has been studied. Physicians occasionally prescribe antidepressants for premature ejaculation. This is not common, though, because SSRIs pose the risk of side effects such as anxiety, depression, headaches and suicidal thoughts.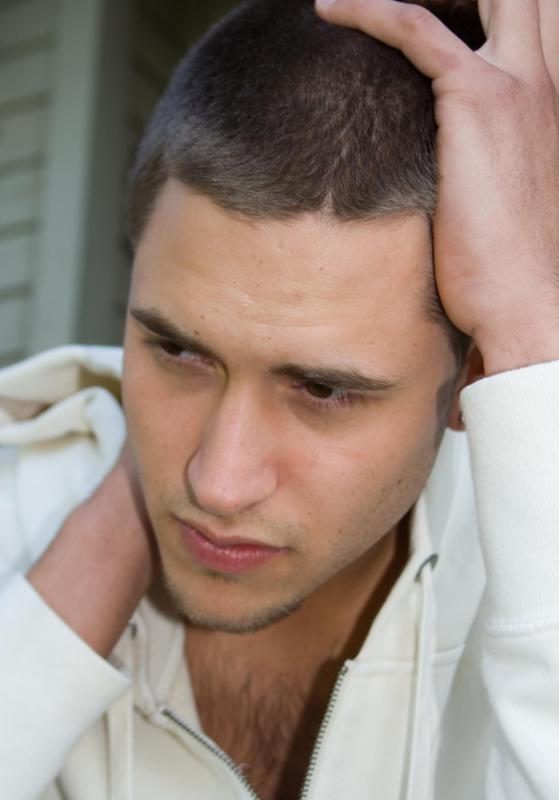 SSRIs also can cause erectile dysfunction. Some physicians are skeptical of the effectiveness of dapoxetine, because SSRIs are infamous for reducing sex drive in men. Therefore, a man who tries the drug might not experience premature ejaculation as promised, but his sexual desire might not be as great as it was.
Antidepressants are known to cause dry mouth and sleeping difficulties. These medications can also cause suicidal thoughts in some men. The overall safety of dapoxetine was unknown as of 2011.
Men who want to obtain medical treatment for premature ejaculation have the option of purchasing supplements or drugs for the condition online. This saves the trouble and the awkwardness of addressing sexual dysfunction with a doctor. Purchasing premature ejaculation treatments online is risky, especially if the patients take other prescription medications. Therefore, men should always check with a doctor before using treatments for premature ejaculation on their own. By employing methods of self-treatment, people ultimately can put their health at risk and might end up spending a lot of money.
Dapoxetine has become increasingly available by prescription in some countries. Men should worry about premature ejaculation only if it is frequent, in which case the issue should be addressed with a physician. A doctor might recommend therapy or a prescription medication, and a psychologist or a psychiatrist might be able to help as well. There are proven treatment options available, so it is unnecessary for one to purchase a potentially unsafe drug from the Internet. This is potentially expensive, considering the costs related to shipping from one country to another.
Dapoxetine is prescribed to treat premature ejaculation.

Selective serotonin re-uptake inhibitors (SSRIs) are prescribed as antidepressants in the treatment of depression and anxiety conditions.

Sexual dysfunction, including premature ejaculation, is an extremely common problem worldwide.

Dapoxetine is available by prescription in some countries.

Dapoxetine is among several proven treatments for ejaculation problems.

Dapoxetine has been increasingly available by prescription in some countries.