What Is Door Hanger Marketing?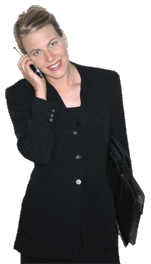 Door hanger marketing is the process of creating special flyers that will hang from door knobs and distributing those flyers throughout neighborhoods. The door hangers, as these flyers are known, will often advertise new businesses in the area, special deals offered by a local business, or simply contact information for a business. A door hanger marketing campaign has distinct advantages and disadvantages, and undertaking such a campaign should be considered carefully both in terms of effectiveness and implementation; it is important to remember that it may cost a business money to hire someone who will distribute the flyers, which may somewhat negate the potential benefits.
One significant benefit of a door hanger marketing campaign is the ability to keep the door hangers out of the junk mail and in front of the consumer. Many people who receive ads in the mail immediately throw them away without considering them at all; door hanger marketing flyers are more likely to attract a homeowner's attention, and he or she is likely to at least read the advertisement. It is often recommended that an advertiser do more than one door hanger marketing campaign to ensure the customer sees the business name more than once, though over-saturating with one's ads can become a nuisance for homeowners.
One of the biggest drawbacks to the door hanger marketing campaign is the likelihood that the door hangers will either blow away in the wind or become damaged from exposure to the elements before the flyer is seen by a resident. Business owners often try to avoid this problem by printing the flyers on high grade paper or card stock, and by purchasing specially designed door hangers that are meant to stay on the door knob, even in high winds. This will prevent litter — another side effect that can reflect poorly on the business — and it will prevent excess waste in spending, since every flyer that does not reach a customer is money lost.
Another disadvantage to the door hanger marketing campaign is the public perception. Many people will enjoy receiving offers for free or discounted goods, while others may find a door hanger to be a tacky nuisance. If the customer reacts as such, they are likely to associate that particular business with negative feelings, reducing the likelihood that the customer will visit the advertiser's business. The business should be sure to offer valuable services, discounts, or free promotional items to ensure the homeowner does not begin to think of the business in a negative light.
Businesswoman talking on a mobile phone