What is Double Bypass Surgery?
Double bypass surgery is a form of coronary artery bypass surgery in which two of the coronary arteries are bypassed. It is also possible to see triple or even quadruple bypass surgeries. Although people often think that the more arteries require bypassing, the worse the patient's condition is, this is not necessarily the case.
In coronary artery bypass surgery, the surgeon takes a graft of a vein from somewhere else in the body and uses it to bypass a blockage in one of the coronary arteries. The graft is connected above and below the point of the blockage to provide a new pathway for blood to move through. This surgery is used in patients with conditions like coronary artery disease which lead to blockages of the coronary arteries. Left untreated, such blocks can eventually cause a myocardial infarction or heart attack, which can lead to injury or death for the patient.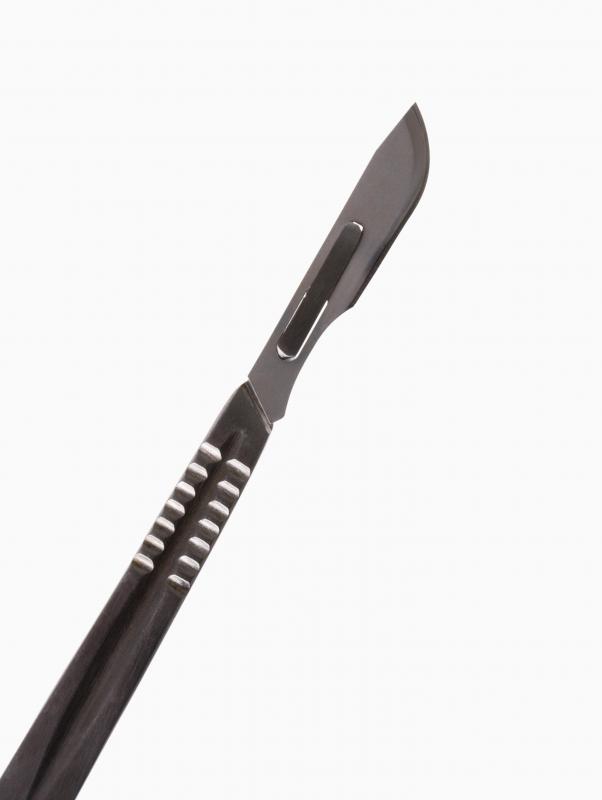 Double bypass surgery is performed in an operating room with a team which includes a surgeon, an anesthesiologist, and support nurses. In a so-called "on pump" procedure, the patient is put on a heart-lung machine for the duration of the procedure, under the supervision of a specialized technician, and the surgeon works on a still heart. It is also possible to perform procedures "off pump" in which case the surgeon works on a beating heart. These procedures are more technically challenging, but are sometimes less risky for the patient.
The surgeon takes a length of vein from a location like the leg, arm, or chest. After confirming that the vein selected for grafting is in good condition, the surgeon uses it to bypass a blockage in the first artery, and repeats the process for the second artery to complete a double bypass surgery. Throughout the surgery, the patient is monitored for signs of distress which may indicate that surgical complications are occurring.
After a surgery for narrow arteries or an artery blockage, a patient will usually need to spend some time in the hospital. The patient's condition is monitored and the surgeon confirms that the grafts are taking and that the patient is doing well. Analgesia is also provided since pain levels are sometimes very high after procedures of this nature. Once the patient is stable, he or she can be sent home to rest. Patients can return to normal activities after a double bypass surgery when they have been advised that it is safe by their physicians.
A normal artery, a partially clogged artery, and a fully clogged artery.

A scalpel is a small, sharp knife that is used in surgeries to make incisions.

Two of the coronary arteries are bypassed during double bypass surgery.

Bypass surgery is a procedure used to create new passages for blood flow that have been blocked by clogged heart arteries.

Double bypass surgery involves two coronary arteries, but the procedure can also be done on three or four vessels of the heart.