What Is the Treatment for a Protruding Disc? (with pictures)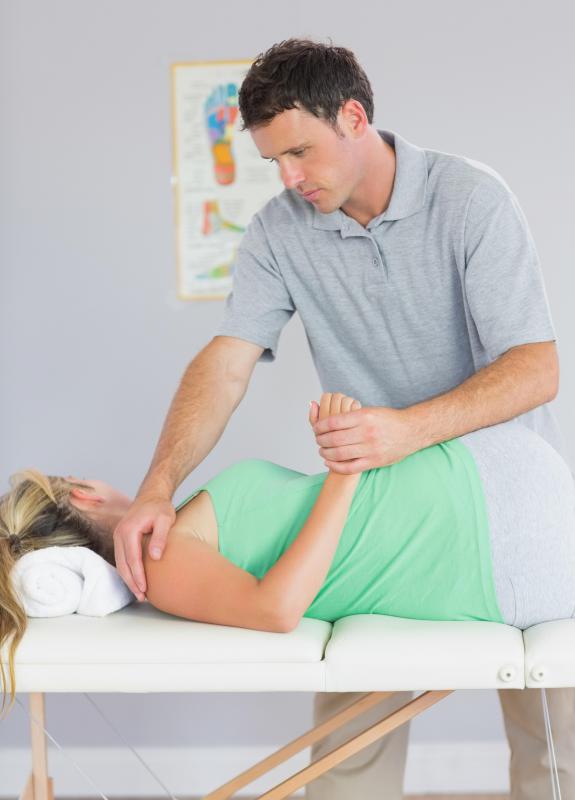 Treatment for a protruding disc, also called a bulging disc, depends on the severity of injury, the length of time it has protruded, and the general overall health of the patient. Conservative treatments are typically attempted before surgery is recommended. Rest, physical therapy, and anti-inflammatory medications are usually the first line of defense in treating this condition.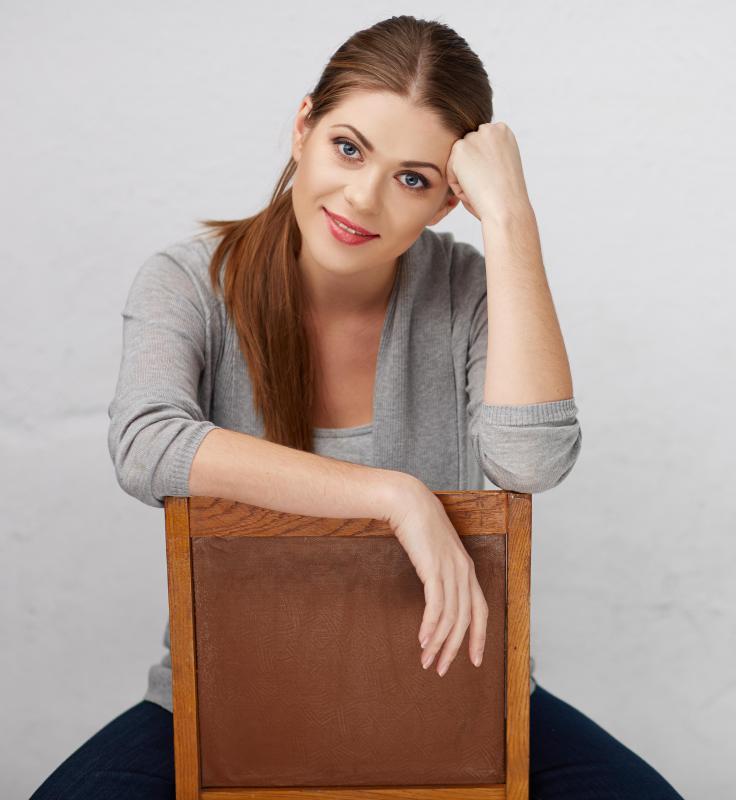 The spinal or lumbar system has a specific number of vertebrae pairs. Each pair is protected and cushioned by a disc, which acts as a shock absorber. Damage to the disc typically occurs over time and is caused by poor posture, injury, or muscle weakness. Any of these conditions can lead to the disc protruding out from between the vertebrae.
Symptoms include pain that at times can be severe, numbness down one leg, loss of bladder control, and in extreme cases, paralysis. Diagnosis is made through a medical examination, symptom history, and imaging tests. Once the diagnosis is made, treatment can begin.
Initial treatment for a protruding disc is rest, with a gradual return to normal physical activities. The patient is told to remain in bed until the majority of pain subsides. Anti-inflammatory medication is typically prescribed during this time.
After the initial pain and inflammation subside, the patient is advised to begin mild physical activity and gradually increase its frequency until normal activities are resumed. Sitting for long periods should be avoided because it increases the pressure on the lumbar system. Many cases of protruding disc are corrected using this conservative treatment method.
For cases in which rest and anti-inflammatory medications do not work, muscle relaxers and narcotic pain medication are used. Patients often report relief when taking prescribed medications in conjunction with light physical therapy and rest. If these measures do not work, surgery is considered.
There are several surgical options for the treatment of a protruding disc. Some of them are noninvasive and done on an outpatient basis. Others are quite involved and require several weeks for recovery. Patients should discuss all surgical options with the surgeon before committing to any surgical treatment.
Noninvasive surgery procedures for the treatment of a protruding disc are typically done in an outpatient setting, and the patient is encouraged to take a long walk the same day. The patient usually heals quickly and returns to normal activities within a day or two of the procedure. Traditional surgery requires several days in the hospital and a long recovery period that includes physical therapy sessions over several months.
Physical therapy may be helpful for someone suffering with a protruding disc.

A protruding disc may be caused by poor posture.

Symptoms of a protruding disc may include numbness down one leg.

Anti-inflammatory medications may help treat a protruding disc.

Ice packs may help alleviate pain associated with a protruding disc.