What Is Vestibular Therapy? (with pictures)
Vestibular therapy, sometimes referred to as vestibular rehabilitation therapy, or VRT, is a specialized, noninvasive treatment designed to help individuals overcome chronic dizziness and vertigo caused by inner ear disorders. The therapy consists of various exercises designed to improve visual orientation, ocular motor skills, balance, and gait. The therapy is usually performed by an occupational or physical therapist and consists of routines to be performed at a rehabilitation facility as well as at home.
Certain individuals experience chronic bouts of dizziness and vertigo because of certain types of inner ear disorders, such as benign paroxysmal positional vertigo (BPPV), Meniere's disease, and labyrinthitis. The sensations of spinning or tilting often causes a person to be off balance and to lack the coordination necessary to perform everyday activities, such as driving, walking, and working. These conditions can be debilitating and can negatively affect a person's quality of life. Often, doctors recommend vestibular therapy as a way to cope with and eventually overcome the dizziness and vertigo.
The purpose of vestibular therapy is to retrain the brain so that the incorrect signals generated by the inner ear, causing false sensations of motion, are reinterpreted and corrected. Generally, either occupational or physical therapists guide patients through a series of supervised exercises intended to gradually reduce symptoms of dizziness and vertigo. These exercises are designed to force the brain to compensate for the misinformation. In order to accomplish this, therapists focus on two main areas, namely visual perception and body positioning.
With regard to visual aspects, patients perform certain exercises to reinforce visual perception of stationary objects. They also engage in routines designed to improve eye movement and object tracking. These activities, performed on a regular basis both at home and at the rehabilitation facility, help the brain to compensate for and eventually override the incorrect input coming from the balance centers in the inner ear. Instead, the brain learns to rely on the information generated through visual perception.
The second aspect of vestibular therapy focuses on body positioning and helping a person to regain a sense of balance and normal movement. When a person has the sensation of motion as with vertigo, he or she compensates by altering his or her gait and stance. For instance, many people develop a habit of swaying side to side when they walk in order to maintain balance, much the same as a person walking on a boat or a subway train. This response reinforces the brain's interpretation of the signals generated by the inner ear, basically confirming the perception of motion. By slowly correcting a person's gait and reinforcing a sense of balance, therapists hope to correct the brain's misinterpretation of motion.
With regard to the therapy, once a person has begun to adjust visual perception, he or she performs exercises designed to help restore a sense of balance while standing still. In addition, due to the fact that some patients have altered the way they walk to compensate for the sense of motion, they must relearn the proper way to ambulate using a heel-to-toe motion. Therapists utilize particular exercises to help with that process.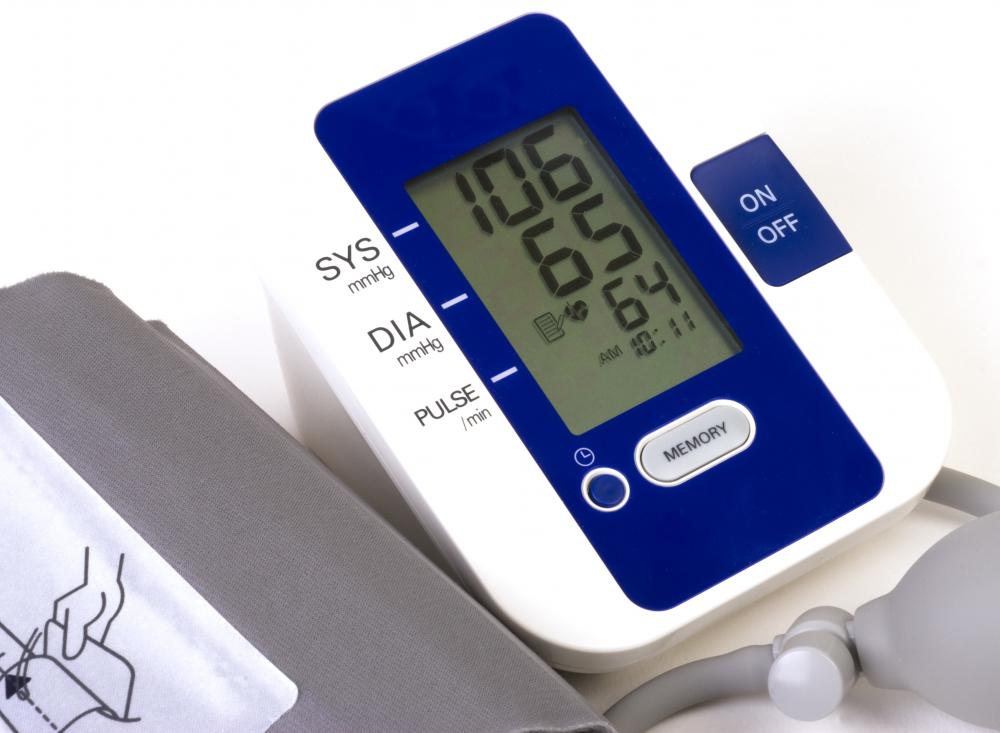 Some people become frustrated with vestibular therapy because the process can take time to work. In fact, initially, the symptoms of vertigo and dizziness might worsen before they get better. In the long run, however, with patience and diligence, vestibular therapy has helped many people overcome chronic conditions and regain their quality of life.
Balance is maintained through the combined input from the sense of touch through the feet and legs, vision, and the vestibular system, which is composed of the balance sensing structures in the ear.

Physical therapists may guide patients through supervised exercises intended to gradually reduce symptoms of dizziness and vertigo.

Vestibular therapy consists of various exercises designed to help the patient regain her sense of balance.

People who suffer from chronic dizziness may benefit from vestibular therapy.

Vestibular therapy may benefit some people who have problems with eye movement and object tracking.

Labyrinthitis may cause nausea and dizziness.

The initial symptoms of some inner ear disorders may be confused with complications of low blood pressure, so it is important that a doctor make a definitive diagnosis.