Which Foods Help Relieve Diarrhea?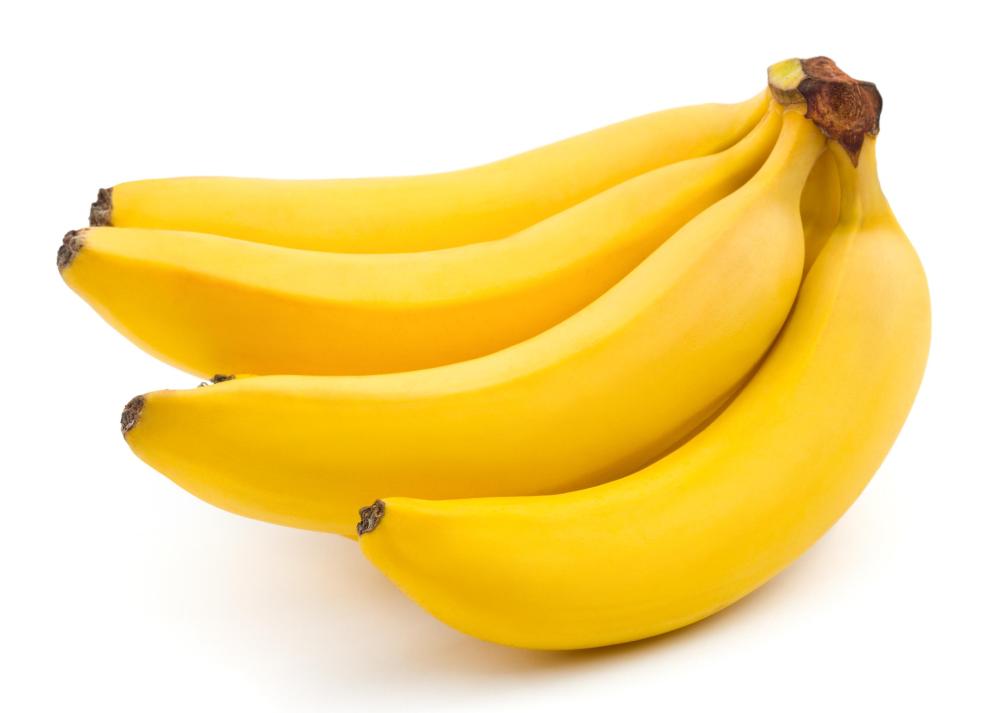 Sometimes people suffer from long bouts of diarrhea after stomach flu or because of conditions that are ongoing, like irritable bowel syndrome. When frequent bowel movements continue for more than a couple of days, and there is no indication of parasitic or bacterial infection, certain foods can help firm bowel movements and put an end to the condition. Commonly doctors advocate the BRAT or BRATTY diet to help relieve diarrhea.
BRATTY is an acronym for bananas, rice, applesauce, toast, tea and yogurt. These foods, especially when eaten together, can help to firm bowel movements. In the past physicians recommended the BRAT diet only, which did not include tea and yogurt, but the BRATTY diet is now preferred given the beneficial qualities in yogurt.
Bananas have high potassium content, which is excellent for replacing lost potassium. They also have a healthy balance of starch and fruit sugars that can help firm bowel movements. Rice and white or wheat toast should be served without added spices or butter, since fats and spices may prolong frequent or watery bowel movements.
Applesauce or even whole apples are a great source of pectin, a natural bulking agent. Green tea or weak black tea, preferably decaffeinated, helps to replace lost fluids. There aren't enough ways to sing the praise of yogurt, which contains natural live cultures that help restore intestinal balance. After a day or two of diarrhea, the body is usually depleted of good bacteria in the gut, and this depletion can prolong the number of days you have loose bowel movements. By replacing these bacteria with the live cultures in yogurt, you can restore this balance more quickly than the body would be able to do on its own.
Another reason yogurt is great is that it provides a much greater supply of protein than do other foods on the BRATTY diet. This makes it possible to stay on the diet for several days if needed without skipping on protein. It's usually recommended that you remain on the diet until a day or two after diarrhea has ceased.
There are some common mistakes with the BRATTY diet that can negate its effects. As mentioned above, toast and rice should be served plain. Read labels of yogurt to be sure it contains live cultures and make sure it is minimally sweetened, preferably with fruit juice only, or you can eat it plain if you don't mind the sour taste. A plain yogurt and banana shake is nice and sweet.
Don't substitute apple juice for applesauce or raw apples. Apple juice tends to work as a natural laxative. Try to stick with decaffeinated tea and don't use herbal teas, which might prolong diarrhea. Skip additives to your tea like milk, honey, sugar or sugar substitutes.
You should also avoid common sports drinks like Gatorade®, since their high sugar content can result in more diarrhea. To replace lost fluid try water, tea, or electrolyte replacing formulas like Pedialyte®. When you frequently have loose bowel movements, consider adding fiber supplements to your diet.
Though fiber can have a softening effect on stools, it can also help bulk it up, resulting in fewer bowel movements that are easier to pass. If you've never had diarrhea that lasts for more than a day or two, especially if it's accompanied by fever, you should see a physician for more guidance. Certain bacterial and parasitic infections need treatment with medication to resolve.
Bananas are high in potassium, which helps replace potassium lost during episodes of diarrhea.

Rice should be consumed without butter or spices to avoid prolonging diarrhea.

White or wheat bread toast should be consumed without butter to avoid further irritation of the digestive system.

Applesauce can help add bulk to watery bowel movements.

Weak black or green tea can help replace lost fluids.

Yogurt that contains live cultures can help restore intestinal balance.

Sports drinks may help restore fluids and electrolytes when dehydration and diarrhea occurs.

Don't use apple juice instead of raw apples as it tends to work as a natural laxative.

Oranges and other citrus fruits provide roughage that helps the digestive tract function smoothly.

Diarrhea that lasts for more than two days may be a symptom of a serious condition.

Diarrhea typically resolves on its own within one to two days.